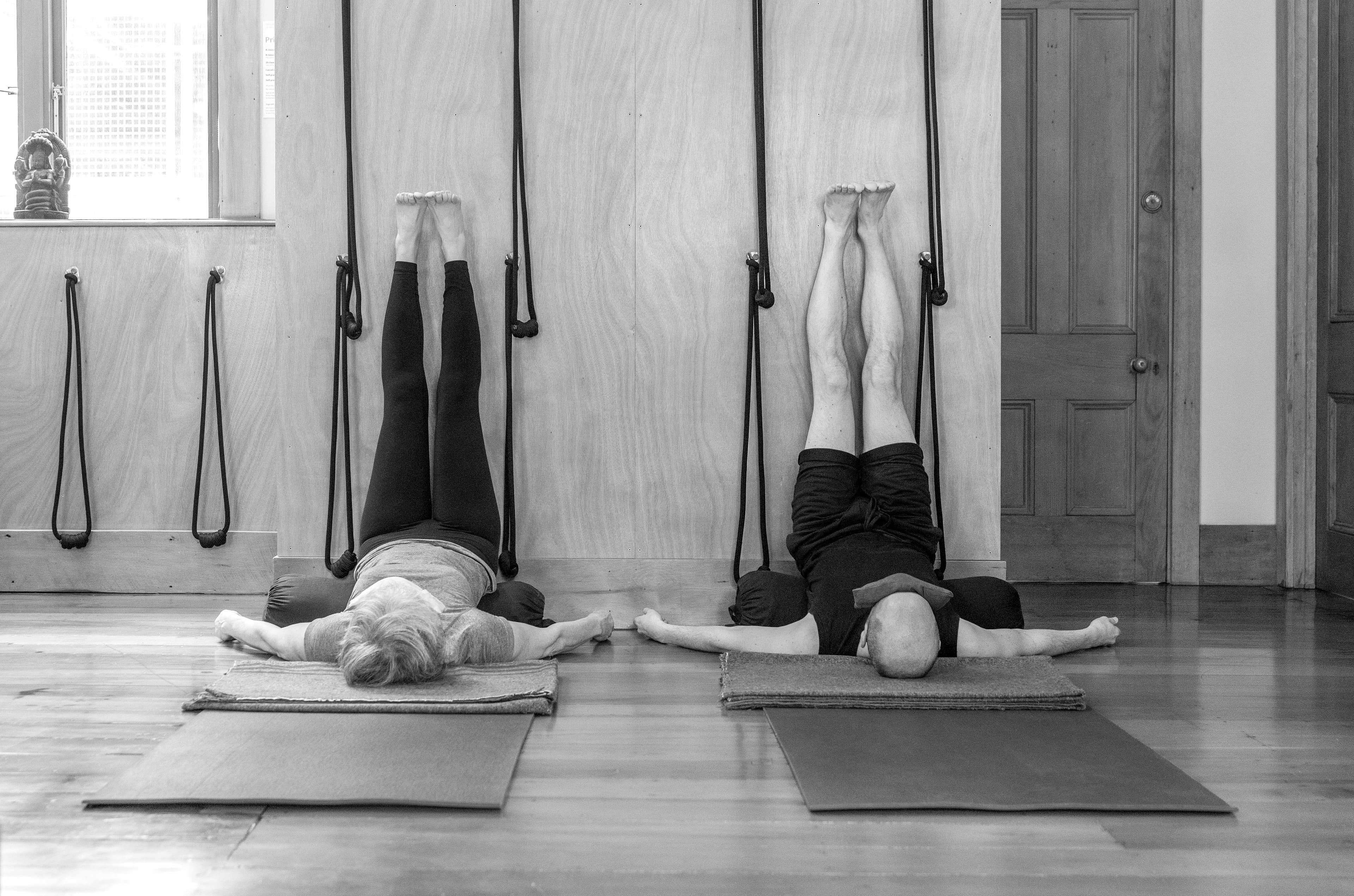 The studio environment and community
Our studio is an inclusive and diverse community of yogis and teachers who are always welcoming of new students. Our beautiful central-city space is fully equipped and provides for absolute beginners through to experienced practitioners.
We teach traditional yoga in a safe, supportive and non-competitive environment with a strong emphasis on developing understanding through practice. Our studio values community, and aims to provide supportive conditions - a haven - for practice amidst what can be a busy and demanding world.
Tessa, the Studio's founding teacher, is a certified senior Iyengar teacher and is grateful for the support of the Studio's teaching team who are dedicated and highly experienced practitioners.
Yoga students contribute to the friendly and supportive atmosphere. It's been known for connections that are developed within the studio to be fostered after classes at local cafes!
"Words cannot convey the value of yoga. It has to be experienced."
Our origins
Our studio had humble beginnings, with Tessa starting classes in 1998 in the Aro Valley Community Hall.
The strong support for Tessa's teaching saw her class offerings and student body grow. After 8 years in Aro Valley, Tessa opened the Iyengar Yoga Centre of Wellington (IYCW) at the start of 2007.
Some of the students who began with Tessa in 1998 remain part of the student community today.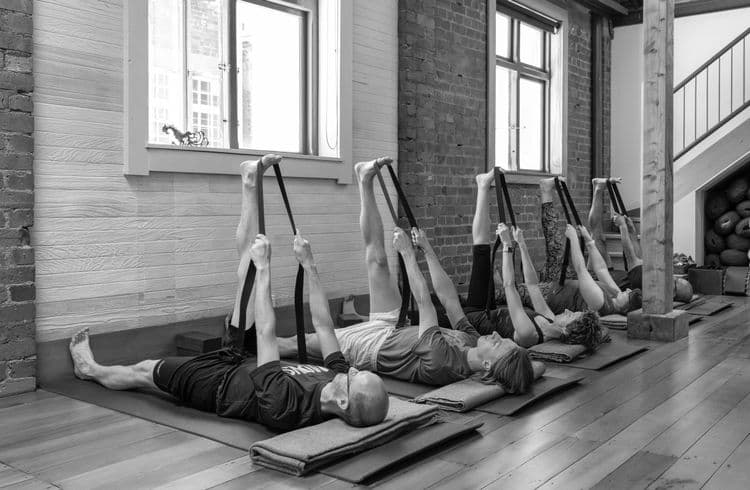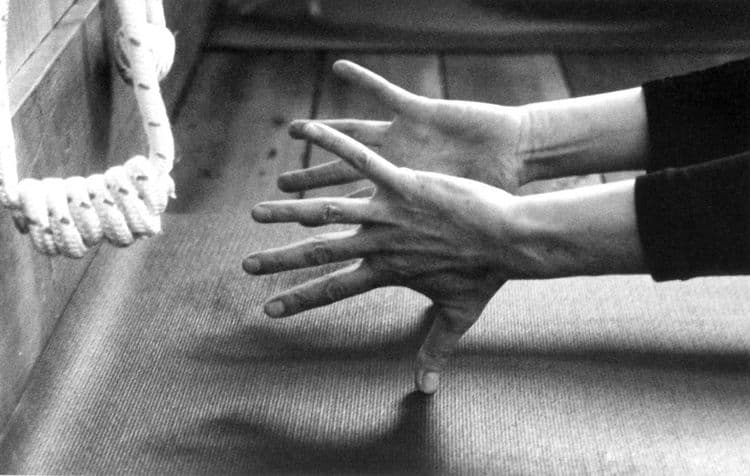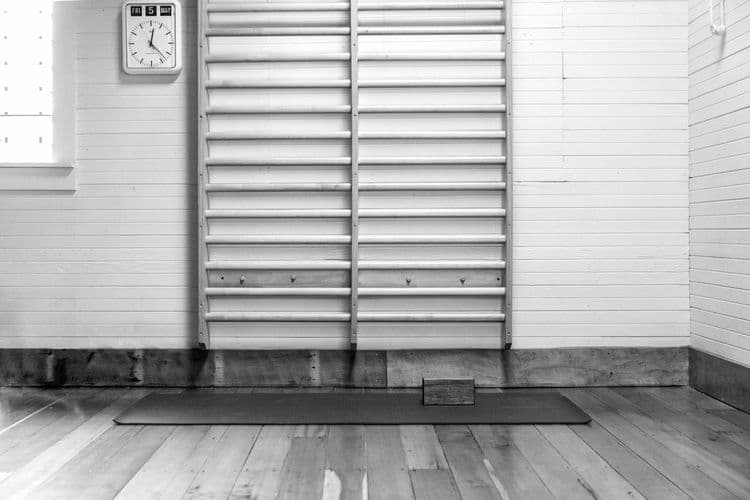 Our teachers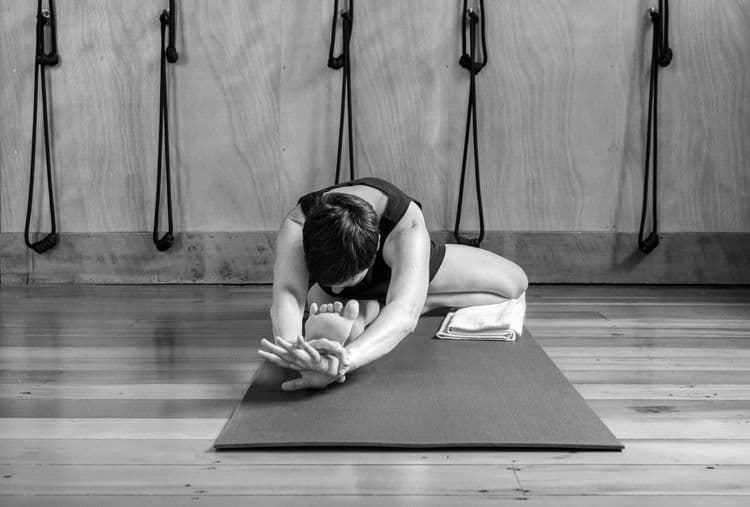 Tessa Meek
Tessa has been practising Iyengar yoga for 32 years and started teaching in 1998.
Tessa is an intuitive, empathetic and observant teacher. Her approach enables students to understand for themselves, and encourages their direct perception (awareness) through practice. This engages students in a mentally, emotionally and physically supportive practice that they can sustain, and benefit from, throughout their lives.
Tessa practices Vipassana meditation and integrates the practice of mindfulness into her teaching.
Tessa holds a JI 3 (senior) teaching certificate and has studied with Geeta Iyengar at conventions in Auckland (2003), Australia (2010) and Yoganusasanam Pune (2015). She has also studied with the Iyengars at the RIMYI, India. Tessa studied Yoga Therapy with Stephanie Quirk in her 7-part course held over 3 years and believes all yoga is therapy!
Tessa has been studying with her teacher, Peter Thomson, for 25 years and is immensely grateful to Peter for his dedication, teaching, guidance and support.
Tessa teaches all the evening classes from Tuesday to Thursday; and also teaches the Tuesday, Thursday and Saturday morning classes; and workshops and retreats.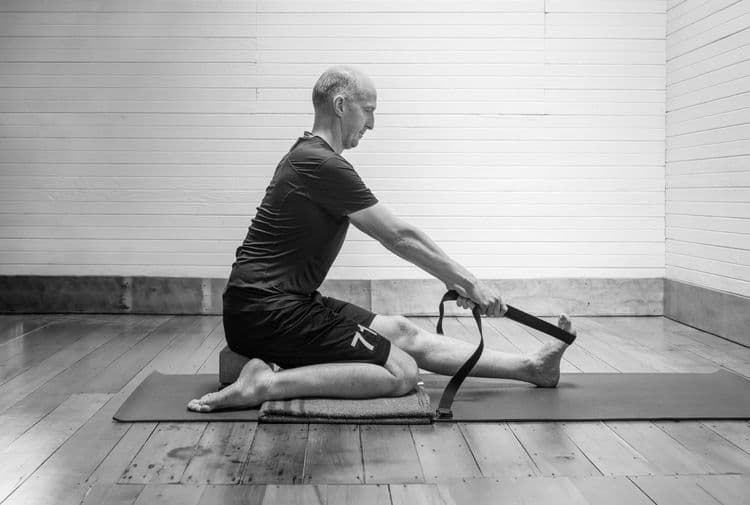 Simon Fogarty
Simon started yoga after suffering burnout at work as well as having a chronic back injury. His yoga practice has helped to quieten his mind and heal his body, providing more balance in his life.
Simon started attending Tessa's classes in 2014, and began training to become a certified Iyengar yoga teacher in 2018. He was drawn to teaching as a way to support those who have taught him, and to share the benefits that yoga has given him with others.
Simon teaches the Wednesday 10am General class and regularly fills in for other teachers.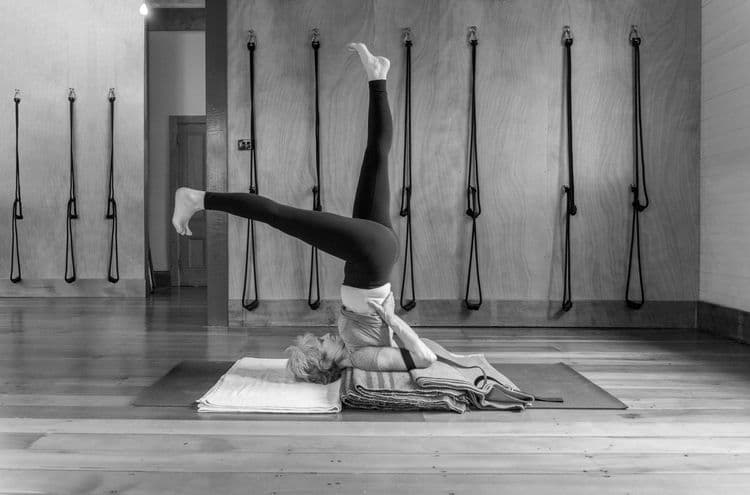 Caroline McArthur
Caroline started attending the Wellington Iyengar Centre in 2016. She was immediately drawn to the Iyengar methodology taught in a supportive environment.
Within a few months of joining the studio Caroline traveled with Tessa and students to a memorable Bali retreat. Over the years she has found that commitment to a practice with discipline and precision has opened a joyful and challenging pathway towards physical and emotional growth, balance and equanimity which inevitably leads into a new and fuller engagement in the wider world.
Caroline feels it is important to share with others, regardless of age or history, the beauty of discovery in a nurturing community of teachers and fellow students.
Caroline teaches the Sunday morning and Monday evening Level 2 classes.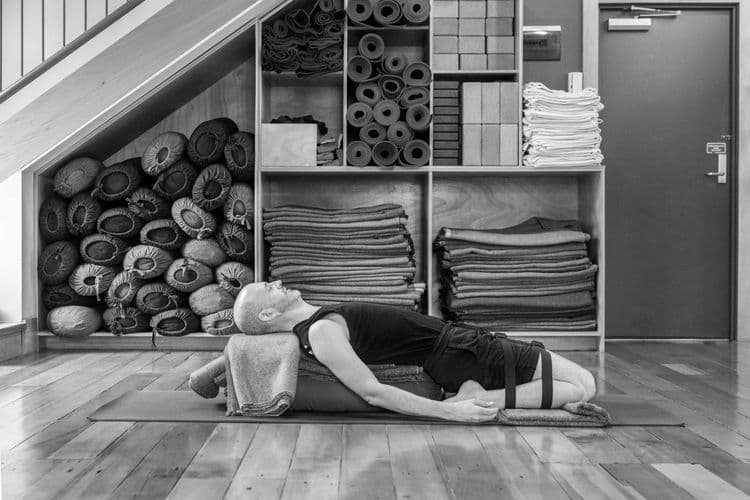 Bret Thurston
Bret started practicing Iyengar Yoga in 2018. He was drawn to the studio's quiet, focused and encouraging approach. The commitment to developing students' functional balance; an understanding of their individual patterns; and yoga as a presence practice has benefited Bret on and off the mat.
Bret began teacher training with Tessa in mid-2022 and is enjoying the opportunity to deepen and gain greater perception in his practice. He is enthusiastic about teaching and learning from others on their yoga journey.
Bret teaches the Sunday Level 1 class and the Beginner Courses.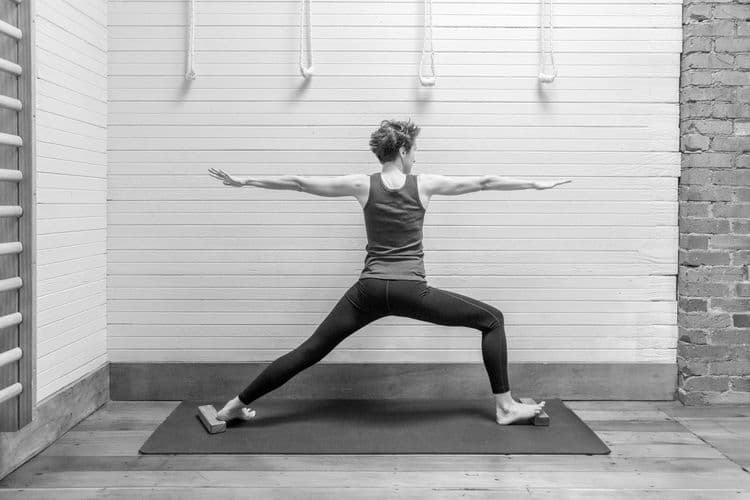 Fiona Dillon
Fiona began practicing Iyengar yoga with Tessa in 2016. She relishes the physical benefits, and experience of greater presence available through the practice.
Fiona views Iyengar yoga as an important source of sustenance to support people's increasingly busy and demanding lifestyles. Teacher training allows her to share her understanding and enjoyment of yoga with others, while deepening her practice. She is delighted to be able to contribute in this way to the friendly, encouraging studio environment.
Fiona teaches the Monday evening Level 1 class.
"It is through the alignment of the body that I discovered the alignment of my mind, self, and intelligence."
Why Iyengar yoga?
We teach Iyengar Yoga (a term coined by B.K.S. Iynegar's students) because we believe the Iyengar method provides the greatest physical, mental and emotional benefits available from a student's yoga practice.
Iyengar yoga is a practical and holistic approach to the vast subject of yoga, which is made accessible to all and practiced by millions of people worldwide. Iyengar Yoga is distinguished by its innovative use of props, its precision, and the emphasis on alignment within the asanas.
Iyengar yoga is renowned for its healing and therapeutic capabilities. These include aiding recovery from injury and correcting imbalances while improving and optimising overall function of the physical body.
The rigorous Iyengar teacher training approach ensures teachers have a comprehensive understanding of all aspects of yoga, grounded in their own deep practice. Yoga is a path of self-transformation, available to all regardless of age, gender, fitness or flexibility. Iyengar yoga is suitable for everybody!
To understand more about Iyengar Yoga go to: iyengar-yoga.org.nz, iyengaryoga.asn.au or IYA YouTube video.
B.K.S Iyengar
B.K.S Iyengar was an influential yoga master born in southern India in 1918, and is widely credited with bringing yoga to the west. From a young age he dedicated his life to the practice, and to sharing his wisdom and passion for the art, science and philosophy of yoga. The teachings of B.K.S Iyengar are deeply grounded in the ancient Yoga Sutras of Patanjali.
B.K.S. Iyengar practiced daily at his institute, RIMYI, in Pune, India up until only weeks before he passed at the age of 95. His son and daughter, Prashant and Geeta, are also highly esteemed teachers and authors of yoga.
Abhijata Iyengar, BKS Iyengar's grandaughter who studied intensively with him from a young age, is a well-regarded teacher and the compelling and strong new leader of Iyengar Yoga.